Buy Now on Amazon
APEX Audiobook, eBook and Paperback are now available on Amazon. Grab your copy today!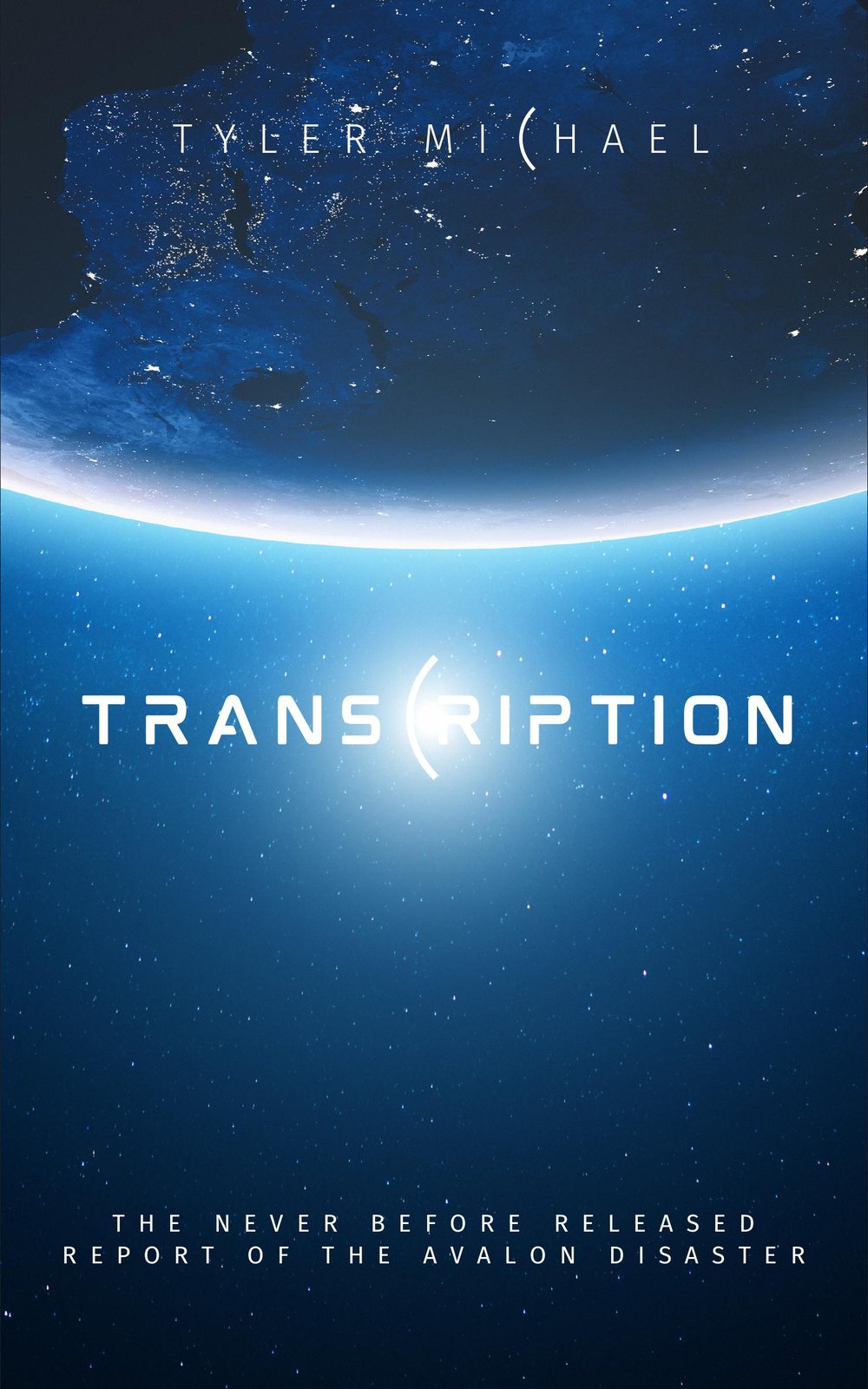 Transcription
#WhatHappenedToTheAvalon?
Praise for Transcription:

★★★★★ "Readers' Favorite Five Star Review... Transcription is a thrilling page-turner of a novel that blends sci-fi with elements of horror and suspense... On the whole, I thoroughly enjoyed Transcription, and I would highly recommend it to sci-fi readers." - Readers' Favorite

★★★★★ "[Michael] tosses in plenty of curveballs while adeptly using thriller tropes to heighten the tension as the story builds to the shocking ending... Lovers of fast-paced space-operas will be wowed." - BooksCoffee

APEX
The Nail-Biting Thriller! Three campers are stripped of resources, tagged, and become the prey in a deadly hunt.
---
Praise for APEX:

"...Michael makes his leads fully realized characters and maintains nail-biting suspense throughout. This superior outing augurs well for future books from this author." - Publishers Weekly

"Michael's narrative is intensely suspenseful from the very first page, with surprises, challenges, and suspicions popping up at a clip. True to his intention to bring the pace and excitement of video games to the page, this book moves fast and breaks things. This gripping novel will keep adventure fans on the edge of their seats." - Booklife

"Adept at creating nerve-wracking moments, Michael keeps the suspense high throughout. Fans of fast-paced, nail-biting action thriller are in for a treat." - The Prairies Book Review

"Readers' Favorite Five Star Review... [the] plot is action-packed and filled with unpredictable twists and turns. This well-written adventure thriller will appeal to readers of all ages. Apex is most highly recommended." - Readers' Favorite (5/5 Stars)

"A book that reads like reality TV, action-packed, fast, and hard to put down...The action revs up pretty quickly, and at the book's Apex, if you will, it's almost literally heart-stopping...This book is one of my top 3 in 2020, and I've read approximately 60 titles this year." - Reedsy Discovery (5/5 Stars)

"Tyler Michael's dark tale is recommended for teen and adult readers, bearing in mind that violence and danger are ever-present factors in the action-filled, do-or-die drama that cries for a sequel." - Feathered Quill

"Apex is fast and fun from cover to cover. It continually gives the reader every turn that they want while also nimbly tossing in the unexpected. The adventure is relentless and the characters are real -- a recommended thriller!" - Amazon Reviewer





---